One inventory. All Channels.
We offer fulfillment solutions that address the challenges of today's omni-channel world. With our expertise in integration and compliance requirements, you can grow your business within your current channels and expand, without restriction, into new channels.
Distribution Network
Our national distribution network, including an international fulfillment and mail consolidation facility near Chicago, offers speed to market in the U.S. and beyond.
Highly automated fulfillment facilities
100% RF-scanned inventory tracking & order processing
Same-day shipping available*
1-2 day delivery to 99% of the U.S.*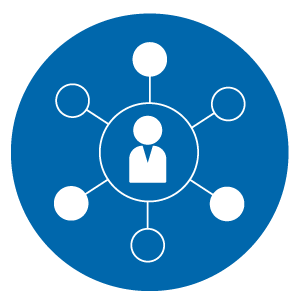 Omni-Channel Solutions
Our experience in omni-channel fulfillment can streamline your inventory management and ease your supply chain challenges.
Multi-channel fulfillment solutions
Direct and indirect integrations
Point-of-sale analytics and automated reporting
Technology Integration
Integration is the key to order automation. Our in-house IT development staff allows us the flexibility to connect with virtually any system, any partner.
Comprehensive retail integrations
Direct integration via EDI, FTP and AS2
Partner integrations with industry-leading providers
24/7 visibility to critical data
Virtual Bundles
Bundles offer a competitive advantage. Our virtual bundling capabilities allow you to immediately go live with an unlimited number of bundles made up of an unlimited number of SKUs.
Increase order size
Expand product mix
Improve profitability and offset shipping costs
Eliminate the need to pre-package bundles
Distribution Capabilities:
Distribution Center Location

1400 Distribution Dr., Suite #3, Carlisle, PA 17013

Covers:

Connecticut, Delaware, eastern Ohio (Cleveland), southern Maine, Massachusetts, Maryland, southern New Hampshire, New Jersey, upstate and southern New York (NYC), Pennsylvania, Rhode Island, northern West Virginia, Virginia and Washington D.C.

Maine

Portland and surrounding cities.

New Hampshire

Concord, Dover, Keene, Manchester, Nashua, Portsmouth and Rochester.

New York

Buffalo, Rochester, Syracuse, Utica, Albany, Binghamton and New York City.

Distribution Center Location

4401 Samuell Blvd., Suite 100, Mesquite, TX 75149

Covers:

Oklahoma, most of Texas, portions of Arkansas, Kansas and Louisiana.

Oklahoma

Lawton, Oklahoma City and Tulsa.

Texas

Abilene, Austin, Beaumont, Dallas Fort Worth, Houston, Lubbock, Longview, Nacogdoches, Odessa, Plano, San Angelo, San Antonio, Waco and Wichita Falls.

Arkansas

Hot Springs, Little Rock, Louisiana, Alexandria, Monroe and Shreveport.

Kansas

Kansas City and Wichita.

Distribution Center Location

4774 Park 370 Blvd., Dock 8-11, Suite #2, Hazelwood, MO 63042

Covers:

All of Iowa and Illinois, most of Missouri, and portions of Kansas, Kentucky, Indiana, Wisconsin, Nebraska, Minnesota and Tennessee.

Including

St. Louis, Chicago, Kanasas City, Indianapolis, Memphis and Nashville.

Distribution Center Location

3825 South Willow Ave., Suite #103, Fresno, CA 93725

Covers:

California, western Nevada (Reno), Las Vegas, portions of Oregon, Arizona and Washington.

Arizona

Phoenix, Tucson, Prescott, Sedona and Flagstaff.

Oregon

Eugene, Portland and Salem.

Utah

Cities in Salt Lake, Utah, Cache, Weber, Morgan and Davis Counties, Cedar City, St. George, Beaver, Tooele, Heber, Coalville and Vernal.

Washington

Olympia, Seattle, Spokane, Richland, Tacoma and Bellingham.